Chen Chunmei, Secretary of Xinmi Municipal Party Committee, came to the enterprise to investigate and supervise the epidemic prevention and control work and the development of the "Ten Thousand People Helping Ten Thousand Enterprises" activity.
---
On the afternoon of March 23, 2022,Chen Chunmei, Secretary of Xinmi Municipal Party Committee,City leaders Zhang Zhihuai, Zhang Hongjie, Jia Hao, Li Jing and Jiao ChengjuA party to the enterprise inspection work, mainly on the "ten thousand people to help ten thousand enterprises" activities to carry out the situation andEnterprise epidemic prevention and control, production safety and other work to supervise.
Secretary Chen listened carefully to the problems that enterprises urgently need to solve and pointed out that the development of county economy is inseparable from the development of industrial enterprises. This year is the year of deepening the activity of "ten thousand people helping ten thousand enterprises". The municipal Party committee and the municipal government will provide all-round services to existing enterprises with super measures and excellent style, effectively solve the difficulties and problems existing in enterprises, and fully support enterprises to increase production capacity and expand scale.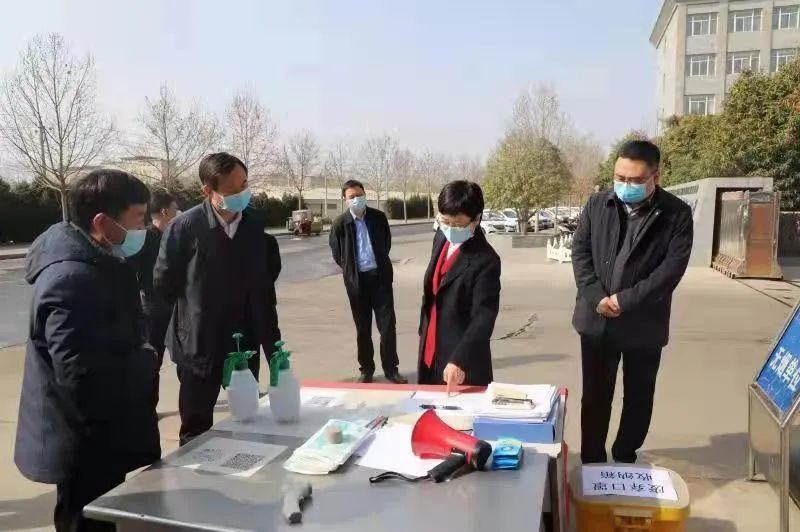 When supervising the epidemic prevention and control and production safety work of enterprises, Secretary Chen asked enterprises to earnestly shoulder the main responsibility, tighten the strings of epidemic prevention and control, implement various prevention and control measures, improve employees' awareness of prevention and control, and enhance their ability of self-protection. we will ensure that we do a good job in the prevention and control of the epidemic situation and ensure that production safety measures and systems are implemented.