The company launched the 2022 "golden autumn student" activities
---
Autumn dream, warm students. On the afternoon of August 29, Zhengzhou Jianwen Special Materials Technology Co., Ltd. organized the 2022 "Golden Autumn Aid" activity, and sent "grants" to the families of three employees on the spot ".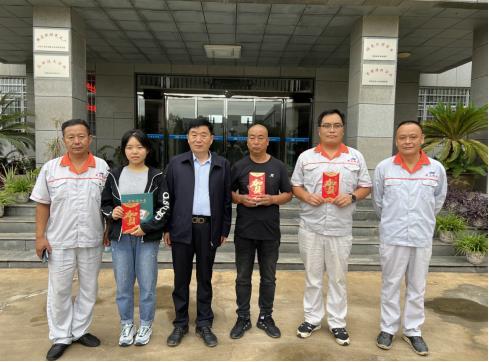 During the event, Zhang Xuewen, representative of the Municipal People's Congress, chairman of the company, and general manager, congratulated the children of employees who were successfully admitted to the ideal university, and encouraged them to stick to their original intentions, strictly self-discipline, be grateful, have dreams, and study hard after entering the university. Become a pillar of the country and repay the society with more outstanding results.
The "Golden Autumn Scholarship" activity is a project for the company's leaders to do practical things close to the employees, serve the employees wholeheartedly, and warm the employees with true feelings. It is also an important measure to encourage the children of employees to become talents and achieve precise assistance. In recent years, the company adheres to the principle of "not missing one household, many one person", so that the children of employees can truly feel the care and warmth of the company. It has laid a solid foundation for building a harmonious enterprise and creating a happy enterprise.