Zhengzhou Jianwen Special Material Technology Co., Ltd. won the fifth batch of national "green factory" title
---
A few days ago, the Office of the Department of Industry and Information Technology of Henan Province issued the ''Notice on Announcing the Fifth Batch of National Green Manufacturing List in Henan Province and the 2020 Provincial Green Manufacturing List'', and Zhengzhou Jianwen Special Materials Technology Co., Ltd. was awarded the fifth Batch of national green factories.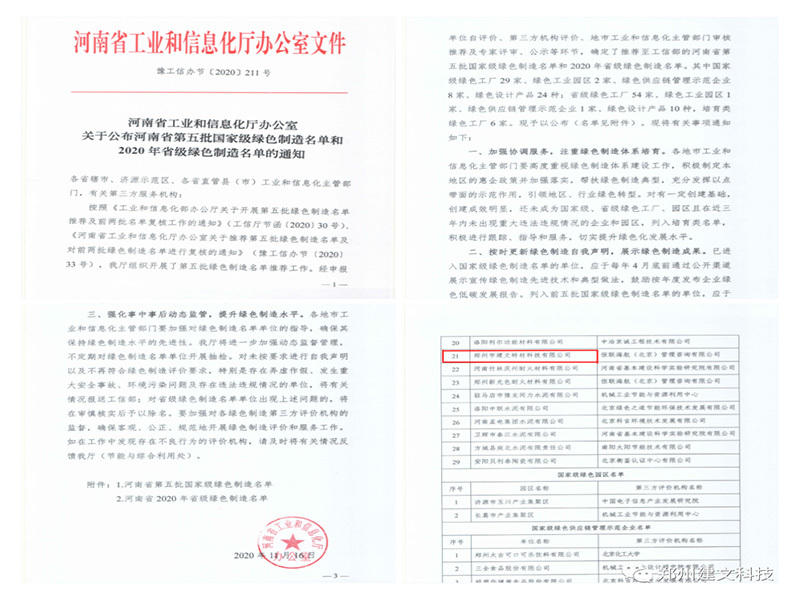 In recent years, Zhengzhou Jianwen Special Materials Technology Co., Ltd. has always put the concept of green development throughout the whole process of enterprise construction and production and operation, and strives to build a domestic advanced intelligent green factory for special building materials.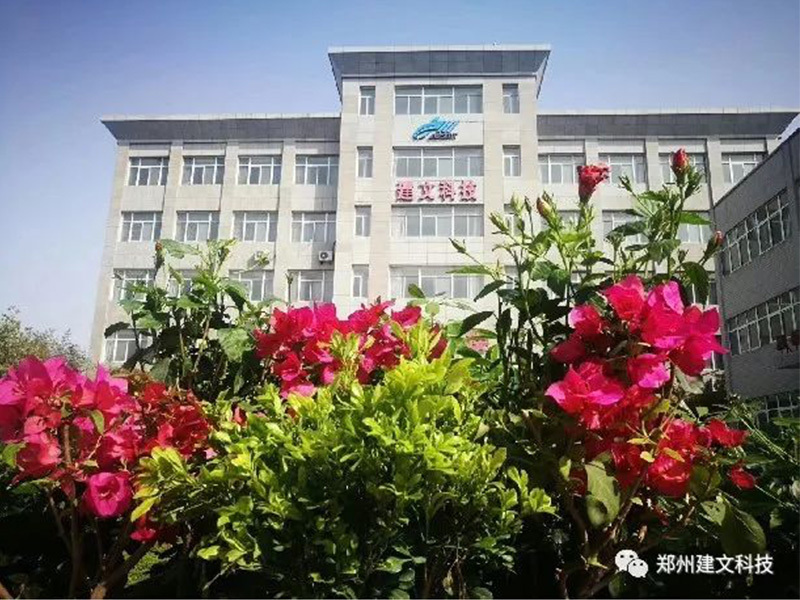 Jianwen Technology actively changes its thinking in the process of enterprise construction and development, creates green factories in accordance with the requirements of the national green manufacturing system, and continuously promotes environmental protection upgrades. The company has invested more than 2000 million yuan to promote the transformation and upgrading of traditional industries through environmental protection, in-depth governance, intelligent transformation, and the integration of "two modernizations" to achieve high-quality and green development. It is the first to introduce advanced cleaning in the industry. Production technology and technology adopt advanced fully automatic feeding and batching system, grinding system, fully automatic energy-saving and environmentally friendly firing furnace and other green high-standard environmental protection equipment. At the same time, the use of denitration device, bag dust removal device, kiln tail flue gas comprehensive treatment system, etc., to achieve CO, SO2, NOX, solid particles and other tail waste ultra-low emissions. The enterprise has fully reached the green factory target requirements of intensive plant, clean production, waste recycling and low-carbon energy.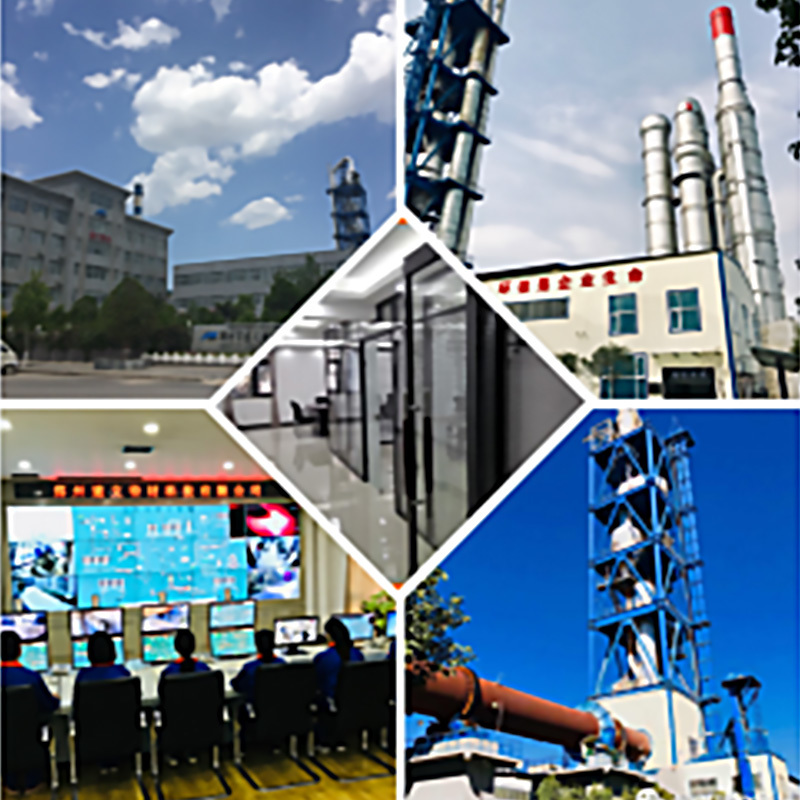 In recent years, the company has successfully passed the system certification of quality, environment, energy management, occupational health and safety, and "two" integration. The successful award of the national "green factory" is another great news after being awarded the "green environmental protection leading enterprise" in Henan Province in 2019, and it is a full affirmation and encouragement to Zhengzhou Jianwen Special Materials Technology Co., Ltd. In the next step, the company will continue to give full play to the advantages of green manufacturing, earnestly fulfill the responsibility of corporate environmental protection, and strive to become the leader of green manufacturing in the industry.